JAMES HOLMES
New Work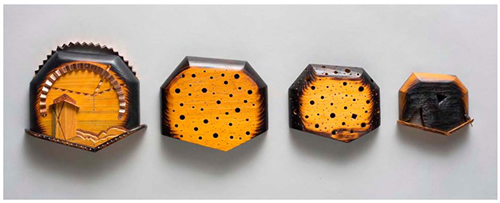 James Holmes
Four Phases of the Moon
2013
Wood, Copper
Group of Four: 10" x 38" x 2"
$6,000
BOTTOM OF THE WORLD

It has been three years in the making. We are pleased to announce we are in the final stages of printing the newest publication by Terry Allen. "Bottom of the World" is a suite of 11 lithographs based on the sheet music format of the 1930's and 40's. Each print illustrates and corresponds with one of Terry's original songs. The suite will be sold as a boxed set and will be accompanied by a signed vinyl LP and a Compact Disc. Available for $12,000. Please contact Landfall Press for more information at 505.982.6625 or email us at info@landfallpress.com.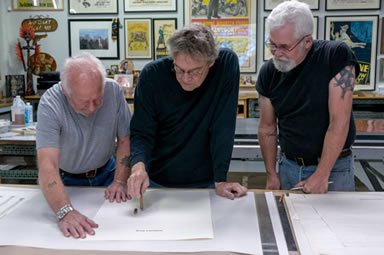 Photos Courtesy of Peter Ellzey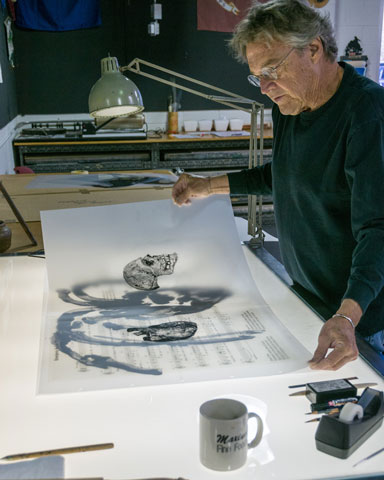 NEW EDITIONS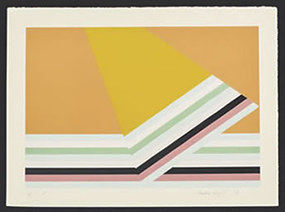 Mokha Laget, Untitled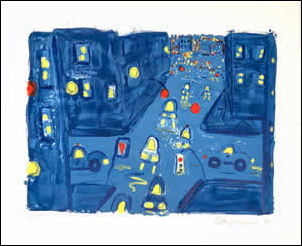 Kathryn Lynch, Intersection Blue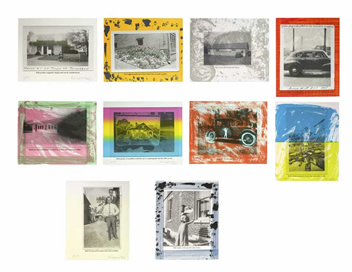 Allen Ruppersberg, "The Top Ten Historical Similarities (and Differences) Between Prints and Photographs"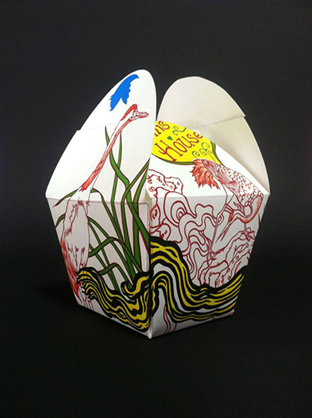 Jiha Moon "Take Out"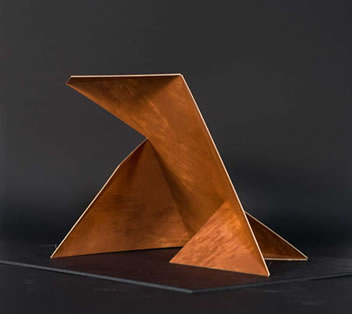 Charles Arnoldi "Multus"

VOILA!
Peregrine Honig

Peregrine Honig visited the shop this past summer. During an intense week, we cranked out these five etchings.

Mother Masks
2013
Suite of 5 etchings with Chine Colle
Paper Size: 14" x 12"
Image size: 9" x 7"
Edition of 20


Click to see more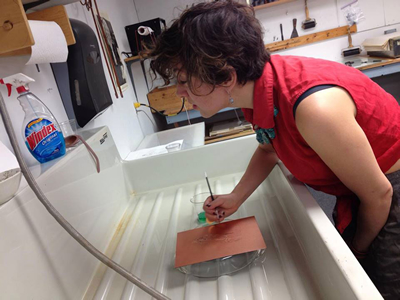 Peregrine Works with acid.
Smoking a plate.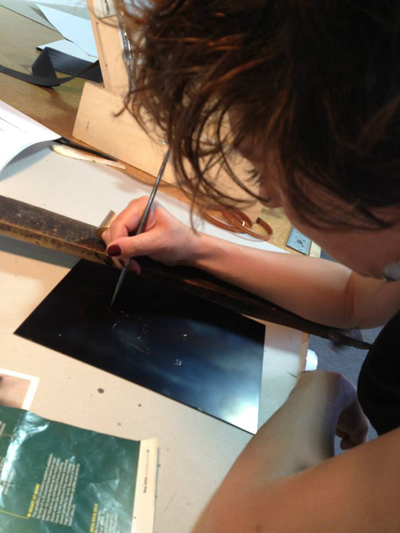 This Retrospective in a Box will include seven iconic images. Individually sold prints will be available at a price of $5,000. The boxed portfolio will be available for $35,000.


Top

Charles M. Schulz met Christo and Jeanne-Claude in 1975. Two years later, Schulz memorialized Christo's work in a daily strip depicting a wrapped Snoopy house. With mutual admiration, Christo took the Schulz comic from a 1978 strip to reality in 2004 with his Wrapped Snoopy House Project at the Charles M. Schulz Museum and Research Center in Santa Rosa, California.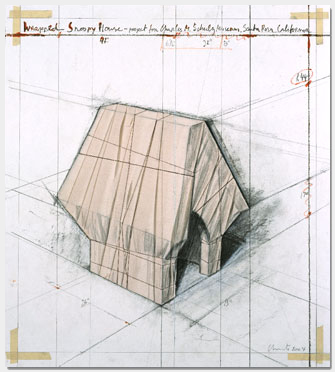 "Wrapped Snoopy House, Project for Charles M. Schulz Museum" will mark the 30th collaboration between Christo, Jeanne-Claude and Landfall Press. The lithograph /collage, inspired by the popular pooch, measures 24 1/8 inches by 21 5/8 inches with an edition size of 250. These will be offered at $5,500.00 each. The image debuted at the 2004 IFPDA Print Fair in NYC.


Top
We now list print prices on the web site. You will find them listed on the artist's pages and also in the Inventory section of the web site. As always, prices and print availability are subject to change without notice. Please call or email us for more information on purchasing prints.

© Landfall Press | Development: Christina Ziegler Campbell